Nuestro Bufete está especializado en diversas ramas del derecho con el fin de proporcionar un servicio global, profesional y serio.
Desde su fundación, por los abogados Juan Luis Balmaseda de Ahumada y Julio Aguado Arrabé, ha ido creciendo hasta convertirse en lo que es hoy: un despacho consolidado, con gran proyección y que garantiza tanto a empresas como a particulares un asesoramiento jurídico multidisciplinar y especializado en las principales ramas del derecho.
Balms Abogados Madrid, presta servicios principalmente a empresas y particulares en los ámbitos mercantil, fiscal y laboral, servicios que se han ido extendiendo a otras ramas del Derecho más específicas, a raíz de nuestra experiencia y de las necesidades concretas de nuestros clientes, dando sabida cuenta de la amplitud de servicio personalizado que ofrecemos.
A cada cliente y caso, se le asigna un abogado responsable al que se le encomienda el estudio y seguimiento personalizado del mismo, siendo directa y continua la comunicación entre este abogado y cliente, disponiendo este último de una información amplia y actualizada de las gestiones que se llevan a cabo en el asunto encargado.
Especialidades
Asesoramiento legal




Derecho Mercantil y Societario
Derecho Tributario, Bancario y de Mercado de Valores
Derecho Laboral
Derecho Penal
Derecho Civil
Derecho Procesal y de Arbitraje
Our specialists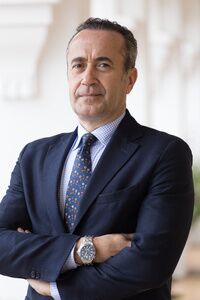 Practicing lawyer since 1994, with broad experience in Private Law. He specialized in Labour Law, but throughout his career he has handled a variety of cases under different jurisdictions, which enabled him to get a global grasp of law useful for providing his clients with the adequate legal solutions...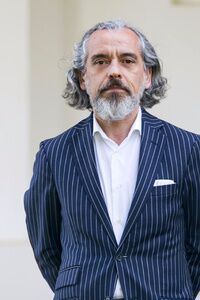 Practicing lawyer since 1990, with broad experience in Private Law. He specializes in civil and commercial law, although throughout his career he has also worked under jurisdictions of penal and labour matters, which endowed him with a comprehensive perspective of law, useful for providing clients with suitable legal solutions...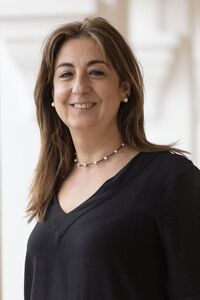 Academic training in relation to the secretarial area of senior management. His professional career begins in the legal sector in the office of the Attorney of the Courts Mr. Argimiro Vázquez Guillen, during four years carrying out the tasks of the position. In 2003 he resumed the Legal sector and since that date and currently works at Balms Abogados Madrid, S.L.P. as a secretary.