Balms Abogados Marbella es un Despacho de Abogados multidisciplinar con vocación internacional, que dispone de más de 50 profesionales, divididos entre los diferentes departamentos, encargados de prestar un servicio integral al cliente: Asesoramiento Legal, Fiscal y Contable, Laboral, de Gestoría y de Extranjería, todo en un mismo lugar.
El equipo de Balms Abogados Marbella cuenta con un alto grado de especialización y una formación continua multidisciplinar, cuyo principal objetivo es la búsqueda de la excelencia en la prestación de servicios profesionales y con experiencia tanto en el trabajo con clientes privados como con empresarios, instituciones financieras y organizaciones internacionales abarcando todas las áreas jurídicas.
Con más de 25 años de experiencia en el mundo del asesoramiento legal, experiencia y solidez que sólo se consiguen con un grupo de abogados expertos, entre los que además de los socios, se incluyen profesionales que han ejercido su cargo durante largo tiempo en la función pública, como magistrados en excedencia e inspectores de Hacienda, que añaden un profundo conocimiento del funcionamiento de la administración.
Abogados y socios trabajan de forma conjunta con el objetivo de aportar mayor valor a todos y cada uno de los asuntos que le son encomendados, distinguiéndose además por tener la capacidad de prestar asesoramiento en español, inglés, francés, italiano y ruso.
Especialidades
Asesoramiento legal



Derecho Mercantil y Societario

Derecho Procesal, contando con Letrados con amplia y dilatada experiencia judicial, para dar cobertura a todas las jurisdicciones:

Contencioso-Administrativo

Propiedad Intelectual e Industrial
Our specialists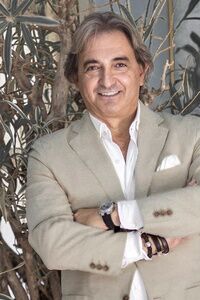 As practicing lawyer since 1994, Mr. Balmaseda has extensive experience in public and private law. He specializes in real estate, commercial, civil and criminal law; in addition, he is continuously undertaking training which enables him to consolidate his experience and bring creative legal solutions that are adequate to every client...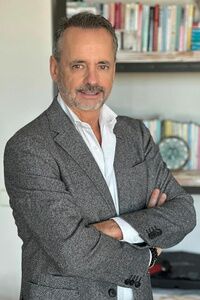 He has previously exercised as independent lawyer in Madrid and Marbella, and he also established and headed a small franchise in the province of Málaga. Once created Balms Abogados, he specialized in Commercial Litigation Law, Mortgage Law and the Urban Planning Law through the Lawyers' Bar association of Málaga. Furthermore, being Marbella a cosmopolitan and international enclave, he speaks Spanish, English and French...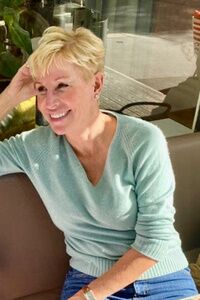 Dr. Iur. Katharina Blackmer. Doctorate in Law, University of Vienna, Austria; Austrian jurist and licensed lawyer in Spain; Practicing in Spain since 1994. Dr. Katharina Blackmer has vast experience in Private International Law and European Law. Due to her international training and the number of languages she speaks, she is dedicated to legally representing and advising international clients, both individuals and businesses, amongst those a highly reputable multinational pharmaceutical Asian company.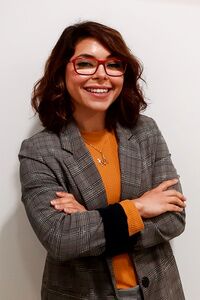 Law Degree and Master's Degree in Advocacy at the University of Malaga. Immigration Lawyer and member of the Malaga Bar Association. She has professional experience in legal advice in relation to the processing and management of residence permits and its appeals, international mobility and the acquisition of nationality in Spain.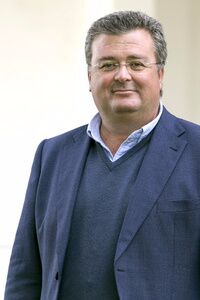 Manager of Balms Abogados Marbella since 2005. Ignacio's work involves setting and implementing office strategies (in collaboration with the partners of the firm), leading, coordination of various departments within the company, and managing human and material resources, all to ensure the customers´ needs are being met and that the company is growing...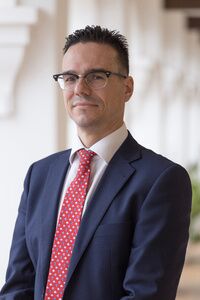 Graduated with a Bachelors in Business Management and Administration from the Universidad de Málaga. Accounting and Tax Advisor with more than 11 years of experience in business accounting and finance. Since 2003, he has formed part of the team of accounting and tax advisors at the Balms Abogados group, attending to the internal accounting of the group...
Currently completing his dissertation project to graduate with a bachelors in Law at the Universidad Católica de Ávila. Since 2014, Carlos has formed part of the team of tax and accounting assessors of the Balms Abogados Group, attending to the representational and advisory needs of clients and the compilation of taxes for non-resident persons of Spain.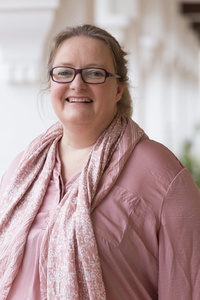 Given that she holds expertise in online marketing and social media, her work involves drafting and coordination of content for the website, blog, social media networks, newsletter and marketing campaigns, online and offline communication strategy planning, interaction with users on social networks, drafting of reports regarding audience and presence measurements...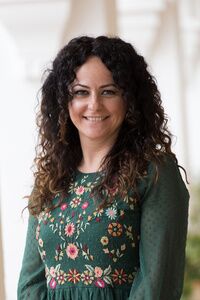 ​Labour Relations Specialist, working in the industry since 2003. Monica has broad experience in the field of labour law and social security. In addition, she specializes in company consultancy. Specialist in Occupational Risk Prevention since 2009. Social and work auditor since 2011...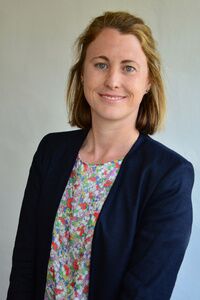 Licenciada en Derecho por la Universidad de Sevilla en 2009. He trabajado para diferentes despachos de abogados en materia civil y familia, estando colegiada como no ejerciente. Master en mediación Civil y Mercantil por la UNIA Universidad Internacional de Andalucía con el fin de aportar una alternativa a la vía judicial para nuestros clientes en la resolución de conflictos familiares.
Graduada social especializada en el ámbito de gestión de recursos humanos. Diplomada en Relaciones Laborales por la Universidad de Málaga (2011). Postgrado en Asesoramiento Fiscal y contable de empresas (Universidad de Málaga). Desde 2014 viene desempeñando tareas de gestión y control de personal en empresas del sector hotelero, así como en otras de ámbito nacional, siendo la persona responsable de la negociación colectiva con los representantes sindicales, el asesoramiento legal a los distintos jefes de departamento y la prevención de riesgos laborales.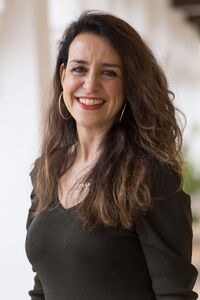 After completing her studies/ Professional Training, she continued studying with courses in Tax, excise duty (Inheritance and Donations of non-residents), amongst others, and specializes in Foreign Law/ Immigration, with a Masters in Foreign Law from the Instituto de Economía y Empresa de Madrid (Isde)...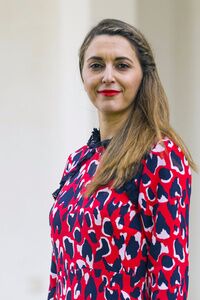 ​Practising administrative since 2006 at Balms Abogados and part of the head management department since 2008. Her main duties include assisting the management department, general management and taking care of the clients accounts (transfers, requesting bank certificates, etc.) also in charge of the clearence of accounts of the client´s files...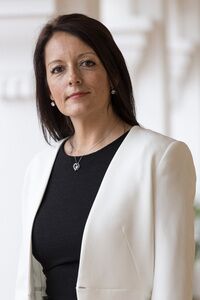 Managing Secretary from 2003 to 2006, I worked as managing secretary at Balms Abogados, undertaking all types of tasks corresponding with this job, such as report writing, contract translations, personalized attention to our clients, taking calls, managing the calendars of the partners, records management, and so on...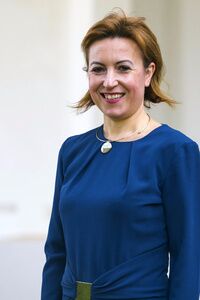 Executive secretary since 2000, with broad experience in administration. She provides support to company managers, directors and presidents. She is currently fulfilling the role of Personal Assistant to the President of Balms Abogados, Mr. Juan Luis Balmaseda de Ahumada y Diez...